By Guest Contributors Dimas Gimeno & Luis Lara
Authors of Retail Reset, Dimas Gimeno and Luis Lara, share whether DNVBs can survive if they keep doing business in the digital world only.
What is the biggest challenge retailers are facing nowadays? For us, it is crystal clear: identifying and tracking their consumers. They have become "moving targets", changing in needs, expectations, and perceptions,… almost every year. The pandemic has changed their value equation. And while consumption habits are changing faster than ever, most brands are lagging behind their consumer expectations in terms of content, products, and services. Digital has invaded our lives, both for "digital native" and "digital migrant" consumers. Access to information on any brand or product has become instantaneous and our demands as clients in relation to brands have never been greater.
If brands are not capable of following the consumers, they will lose them. Many retailers no longer know how to convince the "generation C" (or "connected") to which we all belong. On one hand, some brands are even distracted by trendy technology developments (metaverse, crypto, artificial intelligence…) and they forget the essential challenge: how to remain closer to a growing customer base.
On the other hand, traditional retailers with extensive store networks cannot survive dwindling customer traffic or high inventory levels distributed at multiple points of sale. They are trapped in an outdated sales model – mainly physical – that forces them to either rethink how to reach customers or disappear after trying to reduce costs related to the product, brand investment, talent, etc.
Everything we used to know about brand building a decade ago is changing… very fast. The large e-commerce operators (such as Amazon or Alibaba) and marketplaces of all kinds have a new generation of competitors: digital native vertical brands (DNVB) that operate according to business, operational and economic models to achieve direct-to-consumer engagement. These brands use efficiency, quality, company values and the power of social media such as Instagram or TikTok to engage and grow.
These new players in the market have understood this very well. Born digital, they play at home and are faster in adapting to the new rules of the game. We can say they are the remedy and the cause of change in many retail sectors. Vertically integrated, they control the entire value chain, from production to marketing and distribution, and some of them are leaving the traditional incumbents behind. This vertical integration gives them total control of the relationship with the consumer, of whom they have become "allies". Not to mention access to data, the new "golden mine" of retail. Some of these brands have such hold of their customer base that they have a "cult status" in their communities. Considering these new entrants as simple pure-player e-commerce companies would be a major error of judgement.
DNVBs create a new dynamic in the market. Instead of focusing only on rational needs – such as access, price, and operational efficiency – where e-commerce giants win, they can also highlight emotional elements, such as brand values and taking care of products or people. At the same time, they can concentrate on what makes big brands great: emotional and rational connections.
Every month, hundreds of new DNVBs are launched to challenge the retail status quo. Their objective is to be relevant and trusted. It is no longer a question of "pushing products" on the channel, but of creating enough economic, experiential, and societal value so that you are chosen. It is no longer a game of fighting for market share, but about retaining the key strategic resource in this age of social media: human relations.
But what is the future of this new type of digital native brands? Can they survive in their online realms without physical shops?
The biggest challenge faced by DNVBs since their emergence more than ten years ago is the generalized explosion of customer acquisition costs (known as CAC). As a result, many brands are now seeing their margins shrink to the extent where they threaten the survival of their model. The rules of the digital retail game are constantly changing. To remain competitive, brands must understand that it is no longer enough to allocate a budget for Google and Instagram Ads and wait for the magic to take place… Brands need to change their acquisition strategy in a sustainable manner, to build a truly profitable growth model. But how do you get there?
Many of them have realized that they can grow faster by expanding into physical retail. Fast-growing DNVB companies like Warby Parker and Bonobos are good examples of this, blending digital and physical worlds to create seamless shopping experiences that are consistent across the web, apps, and the physical store. Brick-and-mortar locations also give the customers the chance to physically experience the brand, to see and touch products, and to engage face-to-face with brand representatives and sales staff. DNVBs generally use these locations to solidify their brand promise and experiment.
According to recent surveys, seven out of ten digital native companies would be thinking of taking the plunge and opening a physical store. The majority of these DNVBs admit that their online traffic would be increased if they had a physical format. However, they do not opt for large real estate investments in retail and prefer the pop-up format.
We can conclude that DNVB retailers may have had the internet as the preferred showcase of the value proposition, but now the majority feel the earth is shifting under their feet and realise they need to have a physical presence to make solid and lasting connections with customers and continue with their growth.
---
 ABOUT THE AUTHORS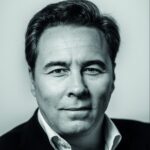 Dimas Gimeno is the former CEO of El Corte Ingles. Today, he is Executive President of WOW, a new retail and lifestyle concept recently opened in Madrid. He is based in Madrid, Spain.
Luis Lara is the Managing Partner of Retalent, a growth strategy consultancy. He is based in Madrid, Spain.
---
Suggested Reading

In Retail Reset, the authors explore strategies to promote the rebirth of the retail sector and the companies that operate within it. This reset is based on enhancing the emotional connections with consumers (through memorable content and experiences) so that stores will surprise again. Moreover, it rests on integrating the physical and digital so that shopping, whether online or offline, becomes a connected and singular experience. Ultimately, physical stores remain important for the future of retail and distribution because they offer a live experience and the kind of person-to-person experience that cannot be matched online. However, consumer expectations and behaviour have changed, and the stores of the future will have to transform to keep attracting their attention.