By Guest Contributors Dimas Gimeno & Luis Lara
Authors of Retail Reset, Dimas Gimeno and Luis Lara, explore why retailers should focus on both rational and emotional connections with their customers in order to be successful in today's market.
The famous writer and film director Billy Wilder was once asked how he told the good actors from the bad actors. He said that all the great actors he knew had one thing in common: "They listen very well, get everything… are pure antennas. They may have an ego as big as the Grand Canyon or have downed 100 drinks, but their antenna works full-time".
That is precisely the key characteristic of the best-in-class retailers: they observe, listen and absorb all the information that is available in the market by knowing and following very closely their consumers.
Why is that so important? The retail reset forces us to rethink every single step of our value chain. And it is crucial to build rational and emotional connections with the consumers – constantly changing – that allow us to find our market space and grow.
What are emotional and rational connections?
Emotional connections can be built on the history of a company's brand, its customer community and the richness of its media ("sensations")
In contrast, rational connections entail how well companies do what they promise: product range at reasonable prices, speed of processes or convenience ("solutions")
Many brands build these rational connections with customers through good products, low prices and quick and comfortable shopping experiences. But these connections are no longer enough. We must go further and create an emotional engagement with customers through our value system based on a commitment. Brands have always tried to connect emotionally with people. Some big brands have consistently done it well such as Disney, Patagonia and Apple. They have shown their emotional commitment to their customers for decades. But, at heart, there is the idea of emotionally connecting with people.
These factors create a new dynamic. Instead of focusing only on the "low-level needs" (assortment, price, operational efficiency, etc.) or just on the emotional connections (brand, values, service or experiences, etc.), great brands should focus on both. It is not enough for brands to offer an emotional connection if the "basics" fail in terms of quality, range, price, etc. Both types of connections are needed, and technology makes it easier to get the best of both worlds.
Retail is moving very quickly and is causing the boundaries between online and offline, sellers and brands, customers and designers, consumers and key opinion leaders to disappear… This integration and total connection offer infinite opportunities for driving engagement with our customers and sales. Until recently, brands were fighting with each other in the territory of "Value", but that is not enough. This battle will be won by those who offer unforgettable shopping and life experiences, shifting toward Value Plus.
We can say that companies have this dichotomy: to be successful selling Value or selling Value Plus. There is no other choice. Some consumers make their purchasing decisions rationally, based on price, supply, speed, etc. On the other hand, some customers think beyond Value when making decisions. They consider everything the brand provides – content, innovation, service or experience. In this case, Value Plus is the key to the decision to buy. In other words, everything that goes beyond mere "features and benefits" will make our customers feel identified with our brand's values and connect emotionally with it.
We shall have very intense competition in the Value territory. It is there that big e-commerce operators and other digital platforms will have superiority and will be able to win.
As we climb up the value pyramid, we go from features-and-benefits-based sales to selling when values are the key to decision-making. Our customer goes from basing their purchasing decision on what we can call 'solutions' (the product does what it promises) to doing it for the sensations. In other words, we convey the perception that we have left behind the circle of basics and climbed several steps. In short, by climbing from the scope of Value to that of Value Plus, we go from being simply appreciated by our customers (rational connection) to entering the territory of love for the brand (emotional connection).
In other words, it is not the products or services themselves that bring Value Plus, but rather the sensations our customers can experience. And these are hybrids. In other words, they are achieved through digital tools and physical experiences. For years, many companies have been outstanding in the 'hard' part of the product. However, by producing and selling, for example, ham, cheese, wine, oil, etc., of extraordinary quality (solutions). However, they do not know how to do the 'soft' part. This is where we must be more competitive when creating the sensations demanded by today's consumers. In short, as Seth Godin says in one of his books, our customers do not want (only) the product we make; they want the way we make them feel!
---
 ABOUT THE AUTHORS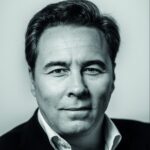 Dimas Gimeno is the former CEO of El Corte Ingles. Today, he is Executive President of WOW, a new retail and lifestyle concept recently opened in Madrid. He is based in Madrid, Spain.
Luis Lara is the Managing Partner of Retalent, a growth strategy consultancy. He is based in Madrid, Spain.
---
Suggested Reading
In Retail Reset, the authors explore strategies to promote the rebirth of the retail sector and the companies that operate within it. This reset is based on enhancing the emotional connections with consumers (through memorable content and experiences) so that stores will surprise again. Moreover, it rests on integrating the physical and digital so that shopping, whether online or offline, becomes a connected and singular experience. Ultimately, physical stores remain important for the future of retail and distribution because they offer a live experience and the kind of person-to-person experience that cannot be matched online. However, consumer expectations and behaviour have changed, and the stores of the future will have to transform to keep attracting their attention.